The Best Minnesota Fishing Lakes Are Only Minutes Away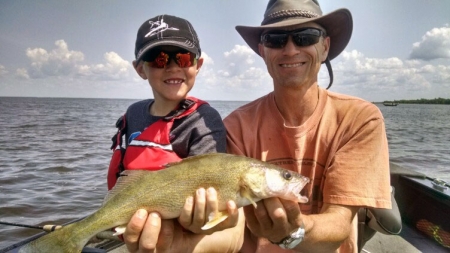 The Hill Motel is centrally located to fishing the best walleye fishing lakes in Minnesota. From unbeatable walleye fishing, to large populations of jumbo perch, walleye, northern pike, large-mouth bass, blue gills, sunfish and crappies, you'll find Minnesota's best fishing just a short drive in any direction from the motel.
Conveniently located on Minnesota Hwy. 46 in Squaw Lake, MN, we're only 5 miles from the north end of Lake Winnibigoshish's state-owned boat landing and great fishing on Lake Winnie and Cutfoot Sioux Lake. We are 45 minutes from Red Lake and close to other great fishing lakes like Round, Island, Sand and Bowstring.
We offer plenty of parking for your connected boat trailer and have outdoor electrical outlets available to charge batteries and other equipment after a long day on the water. Our on-site fish cleaning house is spacious with running water and electricity, and is heated in the winter months.  Our air conditioned motel units are exceptionally clean and comfortable with both standard motel rooms and larger cabin-style units available.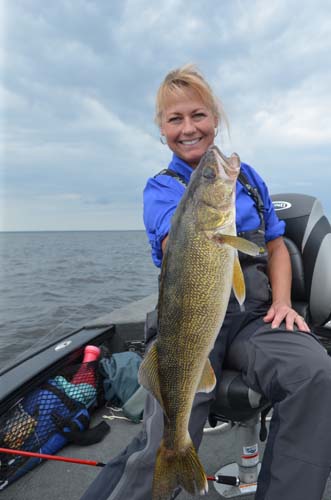 Some of the best walleye fishing in the state can be found on Lake Winnibigoshish, the fifth largest lake in Minnesota. Lake Winnie offers great structure and has large numbers of walleye, northern pike, largemouth bass, muskie, crappie, jumbo perch and panfish. It is also the home of the state record muskie. The Minnesota DNR has enacted a special regulation on Lake Winnie's walleye. Anglers must immediately release any walleye measuring between 18″ and 23″ and may be in possession of only one walleye over 23." See the Minnesota Fishing Regulations for more information.
Connected to Lake Winnibigoshish at it's southwest side, Cut Foot Sioux Lake offers excellent walleye fishing, but the lake is also known for its jumbo perch, northern pike, largemouth bass, crappie, bluegill, and sunfish population. The many bays of Cut Foot Sioux Lake provide great protection on windy days and great structure for catching many species of fish.
Bowsting Lake is another widely recognized top walleye fishing lake, is part of a chain of lakes, so you can also fish Big Sand, Litttle Sand, Rice and the Bowstring River – all are multi-species fisheries.
Island Lake offers anglers plenty of opportunity with its 3,088 acres of some of Minnesota's best walleye, northern pike, smallmouth bass and jumbo perch fishing.
Blackduck Lake is another popular lake for walleye fishing. It's also known for northern pike, crappies and jumbo perch.
Nearby Round Lake is 2,860 acres in size and offers tremendous largemouth bass, northern pike, walleye, and panfish opportunities.
These are just a few of the hundreds of area lakes you can fish while staying at The Hill.  We are happy to help you locate the nearest available boat ramps on your choice of lake.
Make the The Hill Motel your lodging choice for your next Minnesota fishing vacation.  Call us today for reservations: 218-659-9220.
2023 Minnesota Fishing Opener Dates
Walleye & Northern Pike: May 13, 2023
Largemouth & Smallmouth Bass: May 13, 2023
Muskie: June 4, 2023
2024 Minnesota Fishing Opener Dates
Walleye & Northern Pike: May 11, 2024
Largemouth & Smallmouth Bass: May 11, 2024
Muskie: June 1, 2024