Fish Red Lake and Stay at The Hill Motel – Just 40 Minutes Away!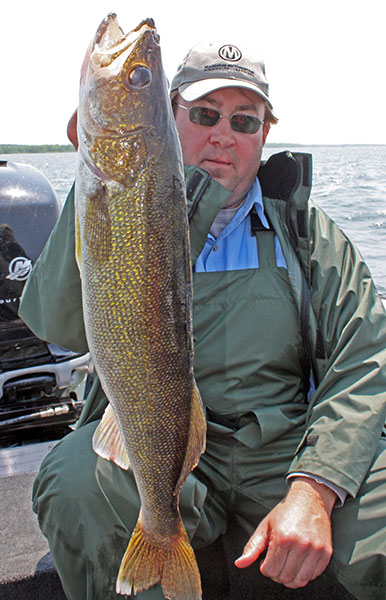 Red Lake is one of Minnesota's great fishing lakes. The Red Lake walleye fishery offers the opportunity to fish for Minnesota's state fish – the walleye. Walleye abundance has increased dramatically from the mid-1990's when the walleye population crashed. Walleye fry stocked in 1999, 2001, 2003, 2006 and subsequent years as part of the recovery plan established a large population of young fish, and DNR test netting indicates the stocking was a huge success. Now those fish are mature and contributing to natural reproduction.
Anglers fishing during the 2022 open-water season that starts May 14 on Upper Red Lake in northern Minnesota will have a four-walleye possession limit, with only one walleye longer than 20 inches allowed, according to the Minnesota Department of Natural Resources. Although angler activity was once again high last winter, harvest was modest at 134,000 pounds of walleye. Early winter fishing was very good, but heavy snow reduced anglers' mobility and harvest in the later months. Fall netting is used to assess the status of the walleye population and directly informs the pounds of walleye that can be sustainably harvested throughout the year — 2021 surveys found a robust population of walleye. The four-walleye possession limit, with one over 20-inch size restriction, is intended to keep total annual harvest within the target harvest range of 240,000 to 336,000 pounds. The 2021 open water regulation was a three-walleye limit with one over 17 inches allowed. The Red Lake Nation and the Minnesota DNR manage walleye harvest on Red Lake under a joint harvest plan that the Red Lakes Fisheries Technical Committee revised in 2015. The 2022-2023 winter harvest regulations will be determined after the summer fishing season and the completion of fall assessment netting.
Red Lake is actually two shallow basins totaling 275,000 acres and had been a successful commercial, sport, and subsistence fishery for most of the 20th century. Its walleye population, however, began to fluctuate widely by the 1970s due to overharvest. This boom-and-bust cycle finally busted for good in the early 1990s. To heal the ailing lake, state, federal, and tribal resource managers joined together in 1999 to develop the Red Lake Recovery Plan. They prescribed a total walleye harvest moratorium, stepped-up enforcement, and science-based fry stocking. And they let nature take its course.
In addition to special walleye regulations, a special harvest regulation for northern pike is also in place. There is a daily bag/possession limit of three fish. Additionally, a slot limit requires all fish 26-44 inch to be released and only one fish over 44 inches is allowed in possession.
Please remember that those portions of Red lake located within the Red Lake Indian Reservation are closed to non-band members except by special authorization of the tribal council. The actual boundary is not a true north-south line. To simplify, it is recommended that State anglers stay east of the longitudinal coordinate of 94° 43' 12.0" W
to ensure they are on State waters. When fishing near the reservation boundary, using a GPS unit will ensure compliance.
The Hill Motel is located just 40 minutes from Red Lake. Stay with us and fish Red Lake! Call us today for reservations: 218-659-9220.