World-class Minnesota Waterfowl Hunting Awaits You Here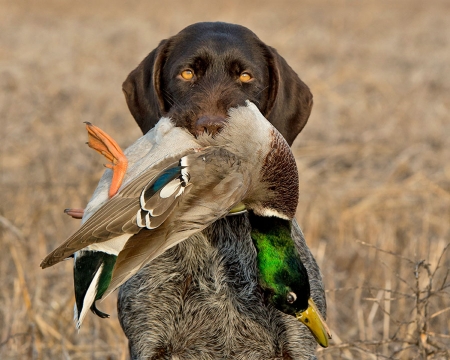 With the onset of fall in the Northwoods comes shorter days, cooler temperatures, brilliant fall colors, and tremendous hunting opportunities. Over the years, The Hill Motel in Squaw Lake, MN., has developed a great reputation as the place to stay when you want to enjoy the fall colors or try your hand at some world-class waterfowl hunting.
The lakes and wetlands all around the motel are a haven for migratory birds that come each year to nest and stay for the summer and fall. Canadian Geese and ducks are popular birds to hunt and waterfowl season begins the end of September.
The best time to visit northern Minnesota for waterfowl hunting is late September through mid-October. This is usually the best time for Mallard hunting as local birds begin to migrate and this leads to easy harvest points throughout the area. Minnesota has a daily duck bag limit of six ducks per day. The mallard bag limit is four per day, including two hen mallards. The daily bag limits are three for wood ducks and three for scaup. Minnesota also has a bag limit of three dark geese per day; these include Canada geese, white-fronted geese and brant.
Give us a call today to reserve your Minnesota Duck Hunting or Minnesota Goose Hunting Trip: 218-659-9220.
NOTE: Completion of a Hunter Education/Firearms Safety course is required to purchase a hunting license for anyone born on or after Dec. 31, 1979. Click here for the full story: http://www.dnr.state.mn.us/safety/index.html
Waterfowl Hunting Information
Youth Waterfowl Hunt
Sept. 11-12, 2021
Duck Hunting Season
Sept. 25 – Nov. 11, 2021
Canada Goose Hunting Season
Sept. 4 – Dec. 24, 2021